Weight Is Up! Are You Eating the Right Food To Lose Weight?
Losing weight is a tough task, and slight carelessness in the winter can lead to further weight gain. Besides, expert admires it as the best season to lose weight and to prepare for a slim and lean figure in the summer.
Winter seems to be lethargic, people usually end up eating more during the season, and it's proven in several studies. By stocking foods for weeks, you rely mostly on warm, greasy and carb-full junkies which aren't just unhealthy but promote weight gain.
What Do You Want When Winter Heads To Home And Summer Is In? A Curvy Slimmer and Leaner Figure, or More Fats Stick to Your Bellies!
Surprisingly, with a little care in the colder weather, you can't just avoid weight gain but also lose the stubborn fat. All you need to eat is the right Winter Weight loss foods.
Here, we have shared 25 Superb Winter Weight Loss Foods, to help you turn the number down.
25 Superb Winter Weight Loss Foods to Try Out
You Just Need To Eat Less, You Just Need To Eat Right!!
Well, that's what is valid with weight loss over the year, especially in winter. By keeping eyes, on your meals, you can accomplish your weight loss goal this season. All you need to do is add the below-mentioned food in your meals.
#1: Hot Chocolate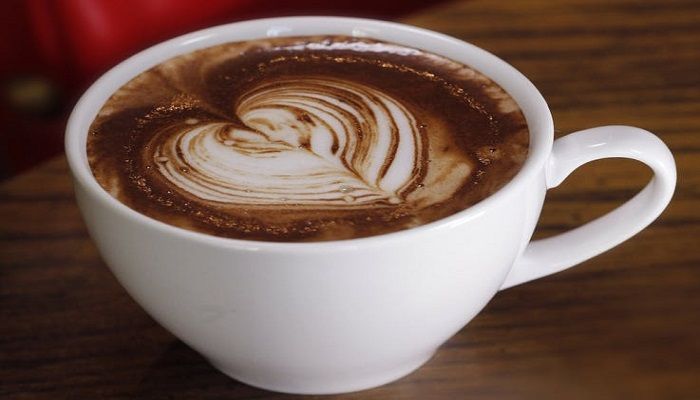 Winter doesn't feel like one until you have a cup of hot chocolate. Surprisingly, this hot cup of cocoa is good for you. Well, a study conducted by Cornell University study, revealed a cup of hot cocoa has more antioxidants in comparison to red wine or tea. However, you need to specifically skip the whipped cream and use skim milk to make it your waistline-friendly.
#2: Tangelos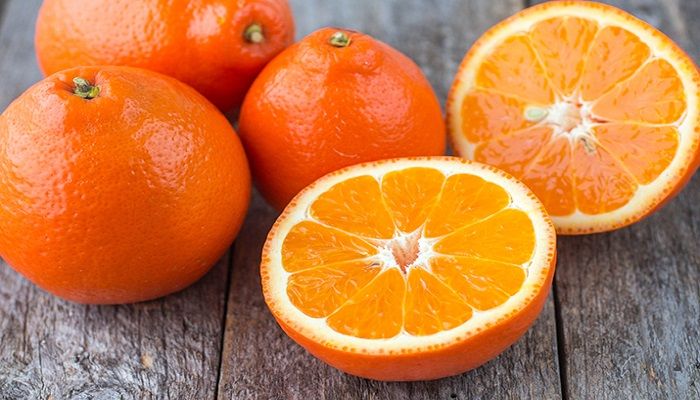 The citrus fruit is one of the best winter weight loss foods you can try out.  With around 60 calories in total and 3g soft belly-filling fiber, it's heavy for your diets. Besides that, this hybrid of grapefruit and a tangerine contains enough dosages of vitamin C, folate, and potassium for exceptional energy required for the exhausting winter workouts.
#3: Oatmeal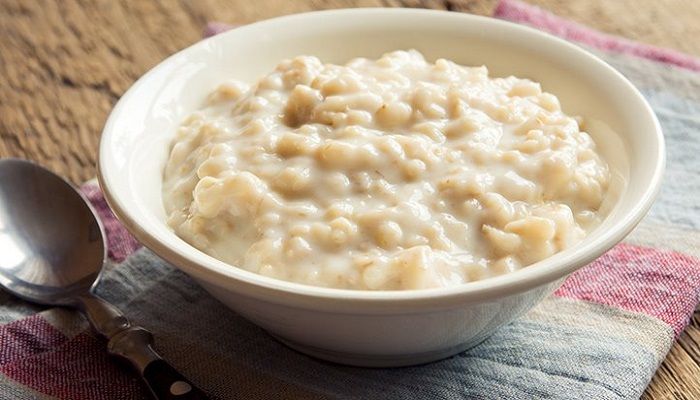 What can be better than a warm bowl of oatmeal with berries and dry fruits in winter! The breakfast option is full of fiber and gets you with enough energy. Moreover, if you have oatmeal regularly your blood sugar level will stabilize and cholesterol will reduce. Well, that doesn't mean it has to be boring. You can try different oatmeal recipes to add flavors to your taste buds.
#4: Polenta
It might be in the list of your favorite dish, this creamy corn dish is one of the best winter weight loss foods. Actually, this low-fat complex carb food contains a good amount of fiber and keeps you full for longer. Moreover, the nutritional value of corn is also impressive. It includes niacin, folic acid, and vitamin C, which lots of insoluble fiber to make you full for longer while lowering your cholesterol and weight.
#5: Guava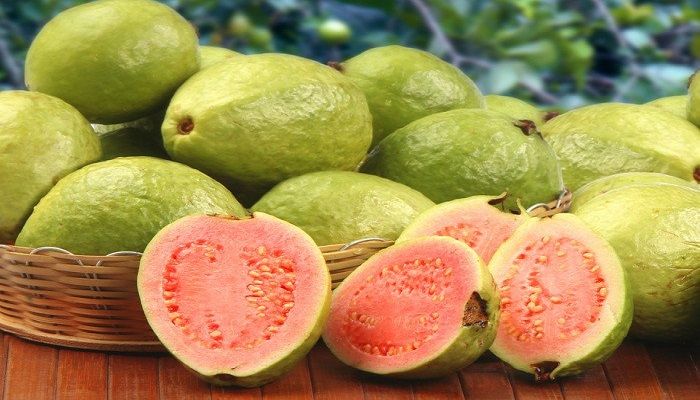 Do you have winter blues? Well, flee it away with Guava, a tropical delight. You can have this sweet pink tropical fruit to get a lot of nutrients including potassium, magnesium, vitamins A and C. However, some varieties of the fruit contain high levels of the antioxidant lycopene, which also prevent from coronary artery disease. This makes it the Best Food to Eat in winter.
#6: Sunflower Seeds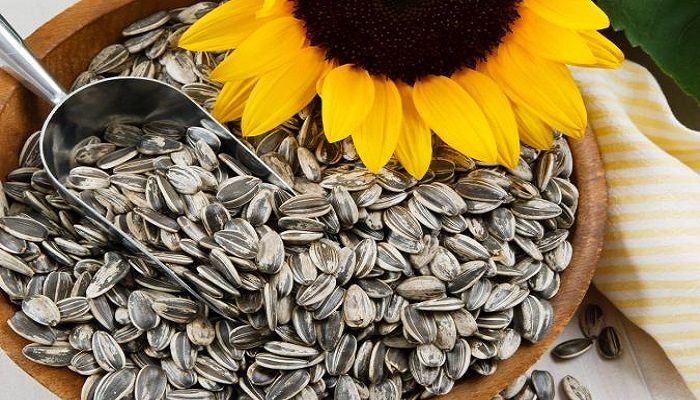 Snacking in winter? Try sunflower seeds. Well, the healthy snack item is good all-round the year. Having a handful can help you beat your appetite while you will have plenty of nutrients including magnesium, selenium, and vitamin E. having a good amount of vitamin E is necessary, it helps neutralize free radical which harms brain cells, fat structures, cell membranes, and cholesterol."
#7: Honey
All-natural sweetener for all your sweet cravings! This natural sugar winter weight loss foods help avert fatigue and elevate your energy level. Moreover, it has a good number of antioxidants that improve your immune system while killing bacteria of its antimicrobial properties. Surprisingly, it soothes the sore throats in winter. Also, it can help cure a hangover with its oxidizing properties to alcohol.
#8: Eggs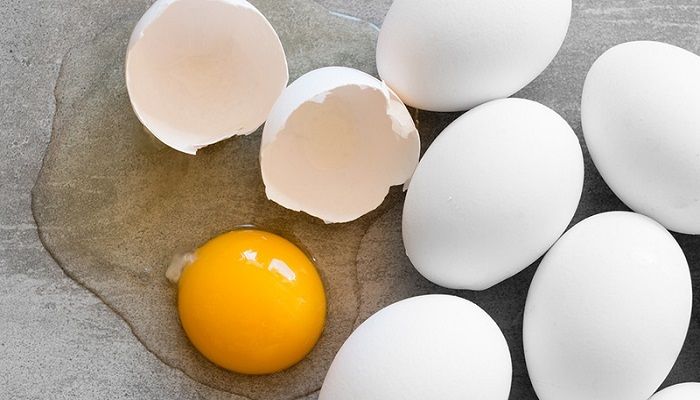 You can say— an egg a day can keep your weight away! Yes, eggs are the impeccable source of all the necessary amino acids. Also, you get optimal sources of iodine, selenium, tryptophan, and vitamin B12, an essential element for your overall nourishment. Getting an optimal number of nutrients helps you sustain a healthy weight by stabilizing blood sugar.
#9: Macadamia Nuts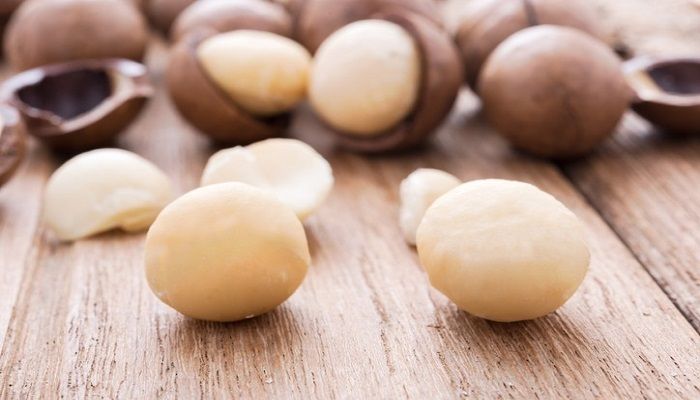 Get more nuts in your meals! Well, macadamia nuts have a maximum quantity of monounsaturated fat or which you can refer to as 'clean fat'. Well, clean fat is an essential component of your diet as a diversity of fat gets you synergy of nutrients, to keep you full for longer. You can have it roasted or add them to a salad, or mix with some other nuts to create a flavorful meal.
#10: Kimchi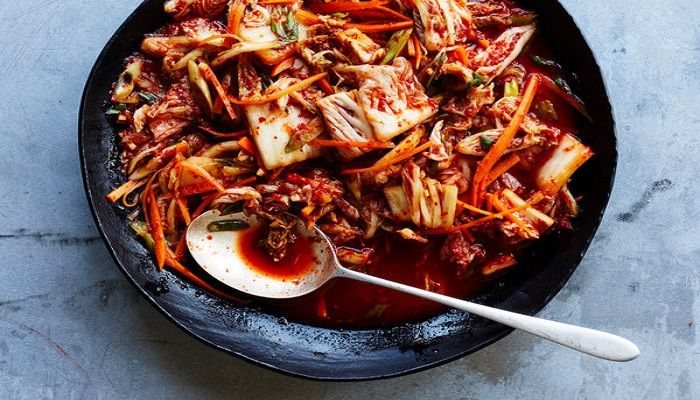 Excessive gut bacteria can lead to weight gain and obesity. Hence, you need to maintain a healthy population of bacteria in the gut. For this purpose, winter weight loss food like Kimchi can accomplish the task.  Kimchi helps you maintain gut bacteria in a healthy amount. Actually, it's quite similar to sauerkraut, with an Asian like taste.
#11: Kale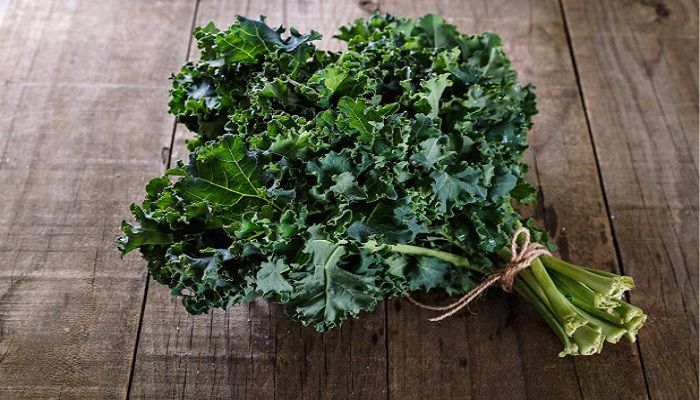 The healthiest Winter Weight Loss Foods around, a single cup of kale comprises only 35 calories. Moreover, it contains 5g of fiber, 200% of vitamin C, 180% of Vitamin A and 1000% of vitamin k more than the daily suggested dosage.  You can have in form of chips as a low-cal healthy snack, or try any other recipe that serves your flavors.
#12: Red Papayas
Papayas contain a high amount of vitamins C and A, which are very necessary nutrients for the winter month. That's particularly, you have only cooked food in this season. You can have it in breakfast, or add fresh, raw food with the cooked food to get the vitamins in addition. Besides, it gets you antioxidants which lack in the food cooked at high temperature.
#13: Kefir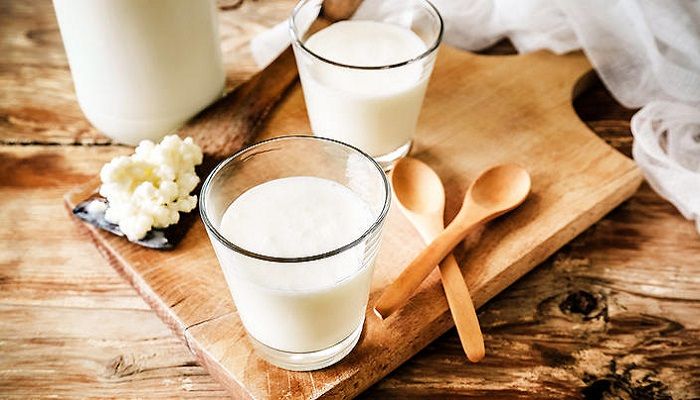 Another winter drink to try out! This rick probiotic fermented milk drink, not only improves your immune system but promotes weight loss and also lessens bloating. Actually, a cup of Kefir is full of essential fiber and protein with only 120 calories. You drink a glass in your breakfast or before hitting a party so that you don't end up gorging.
#14: Sweet Onions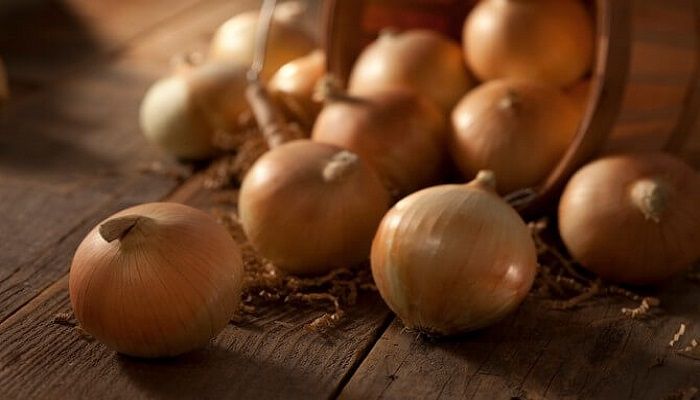 Yes, onions are sweet for your weight loss! You can add sweet onion when making sautéing vegetable meals. Pair up this winter veggie with haricot vert (a delicious French green bean), kale, broccoli, and spinach to create a green leafy meal for winter months. Well, it suits to your Winter Weight Loss Challenge.
#15: Pink Lady Apples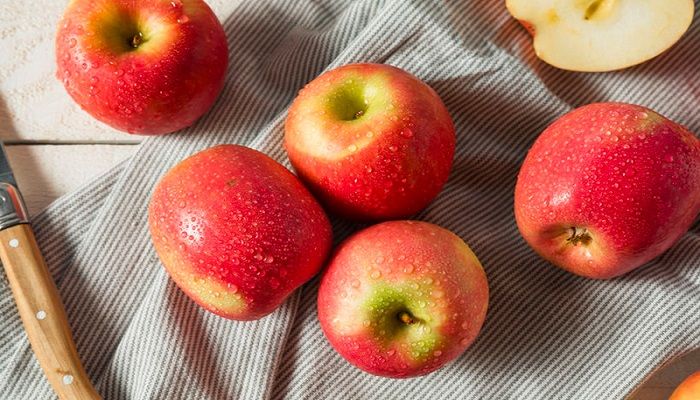 Baked apples with the toppings of whipped creams, nuts, berries and pecans, are favorite of everyone. However, these are good for your weight loss too and right for eating in winter. Apples are a source of high pectin fiber and antioxidants like vitamin C,  necessary nutrients for winter. Evidently, making it a perfect addition to your Winter Diet Plan for Weight Loss for sugary cravings.
#16: Coconut Milk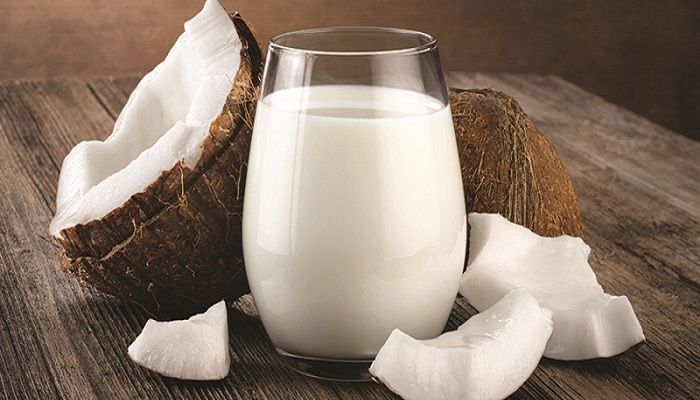 Troubled with winter weight gain? Add a little coconut milk to your winter diet plan. According to research, it contains medium-chain fatty acids (MCFA) that boost your metabolism and even speed up weight loss. However, you need to be sure about which coconut milk you are taking, as some brands have high-calorie content.
#17: Chicken Broth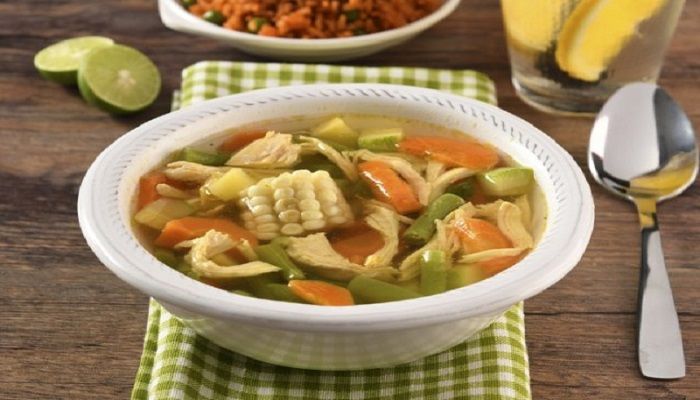 Chicken broth is considered as the best kitchen staple for cooking food during winter. You can use broth instead of oil when cooking food or even sautéing veggies. Swap it for butter and cream when cooking mashed potatoes to save some calories. Moreover, you can use it in making delicious soup recipes that can really help you lose weight.
#18: Malanga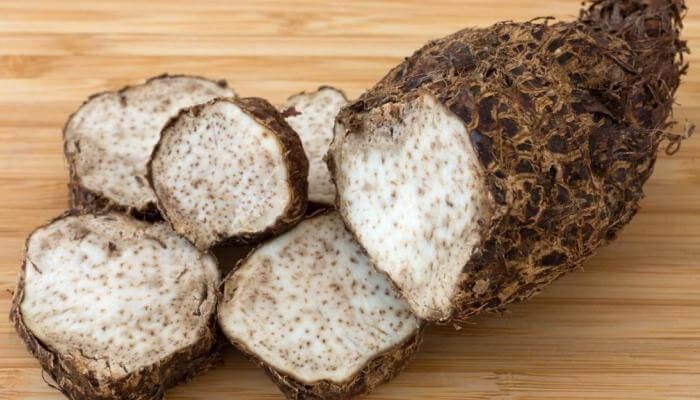 Try a vegetarian alternative to gluten—Malanga! It's a South America root veggies, cooked and have like a potato and yam. Well, this is an amazing food for people who have the sensitivity to gluten. Moreover, it's sometimes used as flour to make many breads and baked food. Surprisingly, the root vegetable is rich in appetite-suppressing fiber which improves your digestive system.
#19: Sunchokes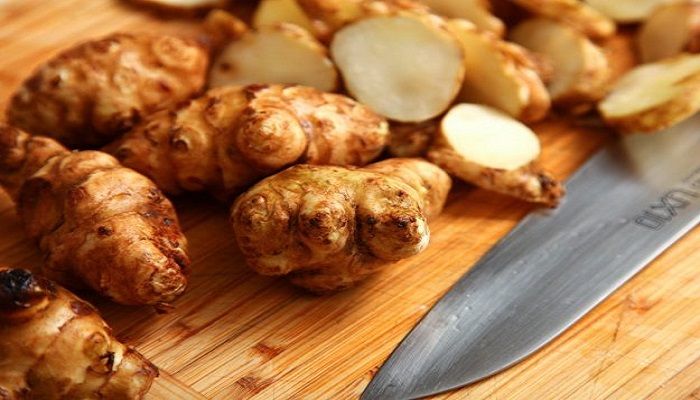 These are also known as Jerusalem artichokes are perfect for boosting weight loss. Moreover, the winter weight loss good is very high in filling fibers and low-calorie. Further, the food item is full of healthy nutrients comprising folate, vitamin C, iron, and potassium. You can try it different recipes and add to your winter weight loss diet.
#20: Mustard Greens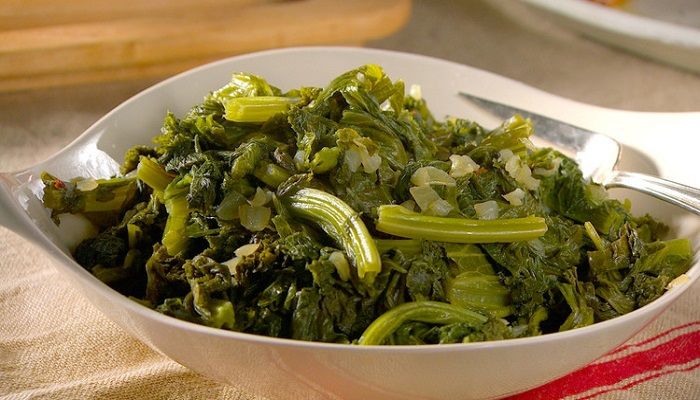 Another green to try out this winter! These leafy winter weight loss foods are low in calories, have nutrient content. Besides these working like appetite-suppressing food keeping you fuller for longer making it the best winter food to try out. Moreover, these are impeccable non-dairy sources of calcium (bone-building) and Vitamin A (immune boosting).
#21: Watercress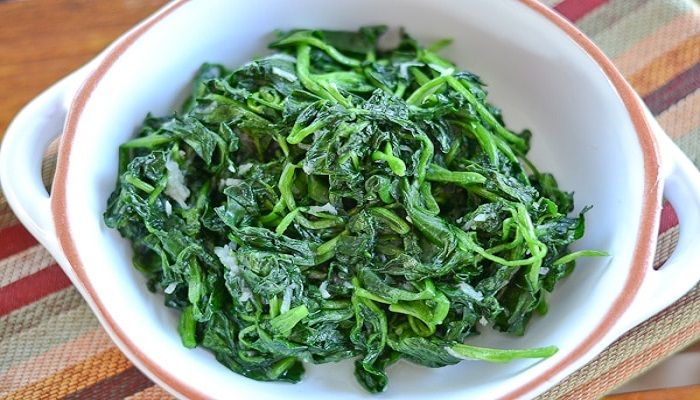 A peppery salad leaf to add to your salad! Watercress is an excellent diet food with powerful antioxidants that clears out your kidney and bladder. Besides, it also purifies your blood and boosts your energy. you can get a good amount of B vitamins, vitamin A, vitamin C, vitamin K, and zinc form this Winter food.  Eventually, this improves the functioning of the liver, gall bladder, and kidneys, which is compulsory for weight loss.
#22: Chia Seeds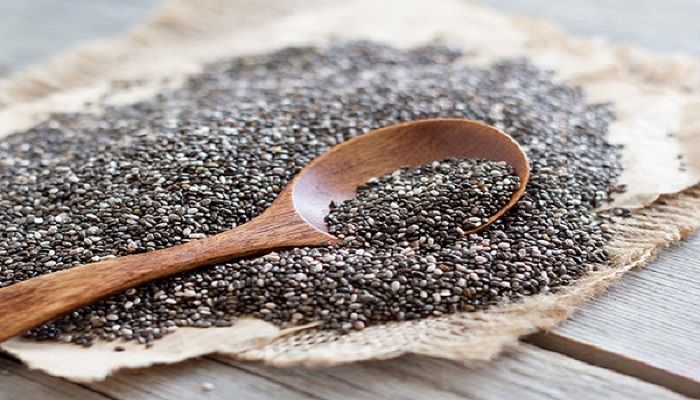 "This superfood is full of health-promoting nutrients, including both fiber and protein," Rathbun says. "Like fiber, protein is important for weight loss because it helps to stop hunger and food cravings.
Chia seeds have been shown to help balance our blood sugar levels and give us a sustained level of energy, making them the perfect pre-workout food. They are also full of heart-healthy fatty acids and immune-boosting antioxidants."
#23: Greek Yogurt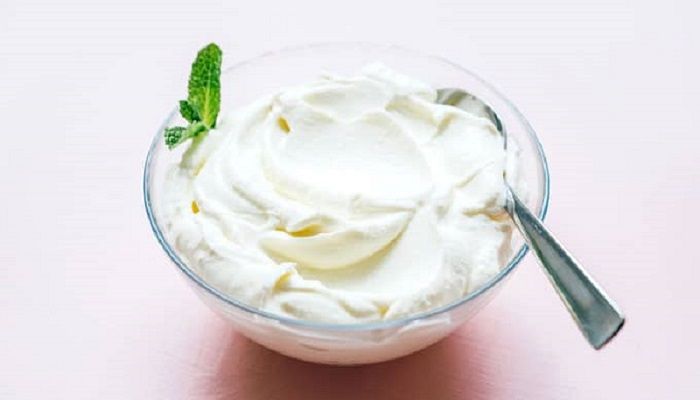 Between the holidays and sunny season, the cold weather is more filled with dips! Well, swapping it with fat-free and sour cream Greek yogurt can help you save your waistline by dropping 5g of fat for every 2 tablespoons of other dips. Replacing with Greek yogurt will help you decrease fat innate and elevate proteins in baked goods.
#24: Einkorn Wheat Pasta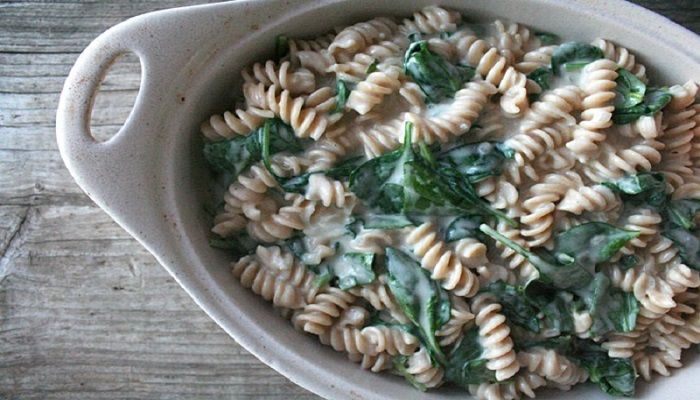 Einkorn pasta is not just delicious but it can help you try your weight down. Actually, this nutty-flavored fat pasta comes with 9g of protein per servings. This fiber and protein content in you mean will suppress your appetite making you eat less. Moreover, it contains naturally occurring B-vitamins and minerals. Also, make sure you have 100% whole grain Einkorn pasta to get maximum nutritional value.
#25: Strawberries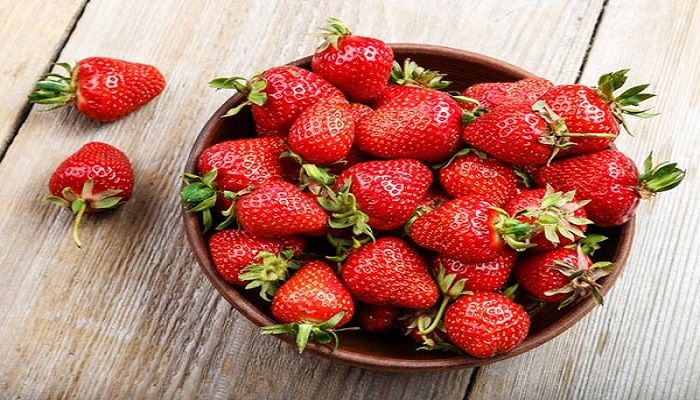 Add strawberries in any meal you can for your winter diet plan. A cup of strawberries comprises only about 50 Calories with 2g of fiber and 160% of the suggested daily value of vitamin C. Moreover, it contains antioxidants and phenolic compounds that protect your stomach from getting damaged from alcohol.
The Bottom Line
Well, still pondering—How to Lose Weight in winter with Exercise? It's just you need to prepare a weight loss diet plan for winter by adding the above mention foods. All of these foods have the power to improve your weight loss by nourishing your body.
"Is It Harder To Lose Weight in The Winter?" Not at all, winter is the best time to lose weight, all you need to be cautious about what you are consuming. Usually, you become lethargic in this season, and rely mostly on fatty and carb full junkies, leading you to gain more flabs and fats. That's why being cautious of what you are having will be a great help to lose weight this season.
So,
If weight loss is your ultimate goal this season, you're not aware where to start, then do not worry at all! You're not alone. Try these effective and natural weight loss foods along with weight loss tips that will help you to get slim and sexy.
More importantly, there's a popular quote that goes with it,
Our body is 90% of what we eat and 10% of what we do!! So, only having the right food items can help you deal with your unnecessary weight.
Hope this Winter Weight loss foods helped you. So, which are the food items you are adding to your diet plan? Tell us in the comment section right below.